GOOSE HUNTING AND DUCK HUNTING IN ALBERTA, CANADA
We provide fully-guided world-class waterfowl hunting in the heart of the central flyway. We use the best in the latest equipment, a team of passionate guides and spotters, as well as hunting areas abundant in game birds.
WE PUT OUR WATERFOWL HUNTERS IN THE HEART OF THE ACTION
Venture North Outfitting offers Waterfowl hunt packages for either 3 day (5 Hunts), 4 day (7 hunts) or 6 day (10 hunts). We can customize your trips length depending on date availability. We provide hunts for a range of local and migrating waterfowl hunting experiences which include mainly dry field hunts with the odd water shoot. Hunts that begin early in the season will be focused on the high density of resident birds.
As the migration commences, new ducks and geese are constantly moving into our areas. Although the Greater Canada Geese, White-fronted geese, Mallards & Pintail Ducks are the mainstay of the birds we hunt, on any given day you may have the opportunity at Lesser Canada Geese, Snow Geese, Ross' or Blue Geese and, on the odd occasion, an even wider range of diver ducks.
Using state-of-the-art portable equipment, we put our waterfowl hunters in the middle of the action; among our life-like spread of decoys, using both layout (coffin blinds) and sit-up panel blinds. Typical shoots occur in pea, barley, wheat or corn fields and the odd pothole hunt. You can leave the waders at home as dry field hunts are the norm. We consistently provide our hunters with fast-paced action with some of the finest waterfowling in the world. Our aim is to put the birds on the ends of your boots.
As with all of our Hunt packages, we include everything you need within the hunt price. From all of your meals, snacks, lodging & transportation (including airport pickup/dropoff). Right down to all of your licensing needed to hunt here in Alberta.
WATERFOWL HUNT PRICING
3 day (5 Hunts) - $2750 USD 4 day (7 Hunts) -$3700 USD 6 day (10 Hunts) -$5500 USD

(includes licensing fees)

We can customize your trip length and number of hunts depending on date availability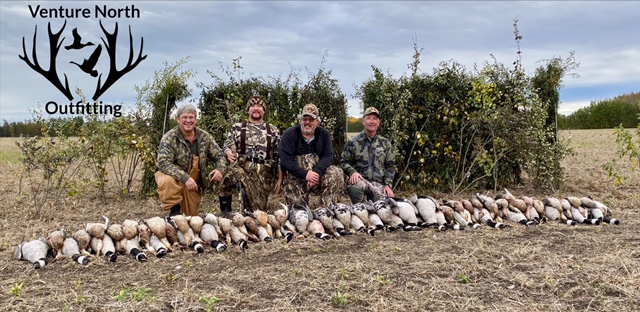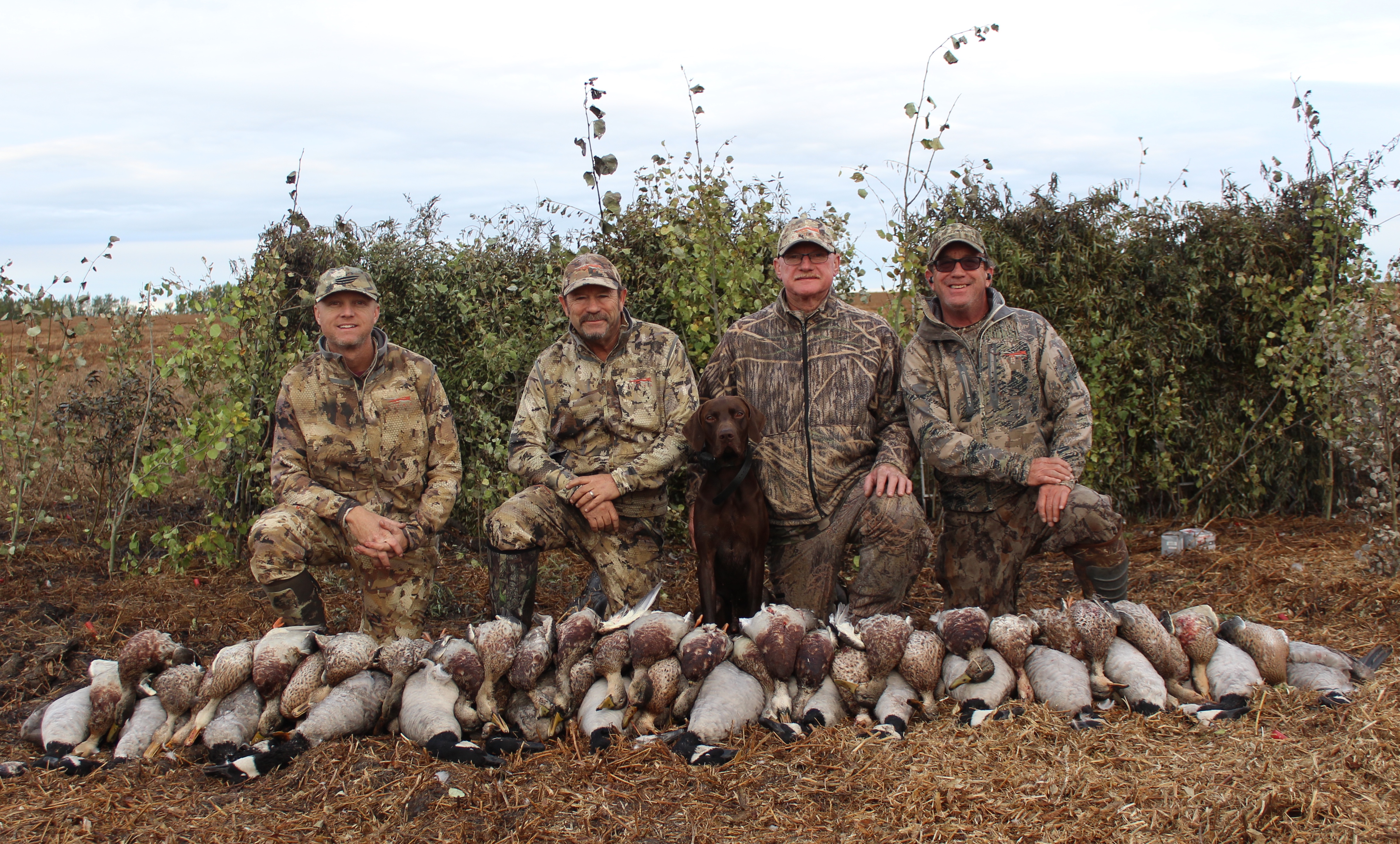 BOOK YOUR WATERFOWL HUNT TODAY
NEED MORE REASONS TO BOOK WITH US?
GET MORE INFORMATION ABOUT BOOKING A HUNT WITH VENTURE NORTH OUTFITTING
SIGN UP FOR OUR NEWLETTERS
HUNT CANCELLATIONS, DISCOUNTS & NEWS
CONTACT US TO BOOK A HUNT
Some Email replies may end up in your Spam or Junk folders