3 DAY OR 6 DAY WATERFOWL HUNTS, 6 DAY DEER HUNTS & 3 DAY PREDATOR HUNTS
BOOKING A HUNT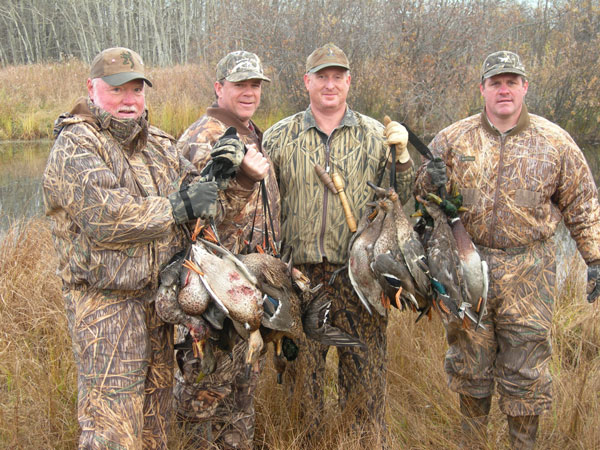 SECURE YOUR SPOT
Hunt dates
| | |
| --- | --- |
| Waterfowl Hunting | September 15 - October 31 |
| Archery Deer Hunts | September 1 - September 10 |
| Rifle Deer Hunts | November 1 - 30 |
| Predator (Coyote) Hunts | December 1 |
50% deposit required when booking.
Deposits are non-refundable.
Hunt Insurance is recommended to protect deposit and hunt costs.
Final payment is due 30 days before Hunt Date.
All prices are subject to applicable Federal and Provincial taxes.
Bird Cleaning is NOT included in the Hunt Cost.
Ammunition is available for purchase upon arrival for the Hunt.
Taxidermy & meat processing fees are not included.
Contact Us For Pricing
Cancellation Policy
Venture North Outfitting reserves the right to cancel this contract at any time. If VNO guides are unable to participate on the dates chosen, all deposits will be refunded. If you are unable to make the hunt for any reason and need to cancel, your deposit is not refundable.
TRAVEL INFORMATION
You will fly into Edmonton International Airport where a representative of Venture North will transport you to your accommodations.
If you plan on bringing birds back to the US after the hunt, be sure you check with the airline about extra costs to transport your birds.
You must have a passport to enter Canada. For more border crossing details, please visit www.bordercrossing.ca.
It is your responsibility to make sure you will not be refused entry into Canada.
If you have any doubts about your itinerary, you should consider Hunt Insurance.
Mail payments and documents to:
Venture North Outfitting
RR #1 Falun,
Falun, Alberta,
T0C 1H0
Canada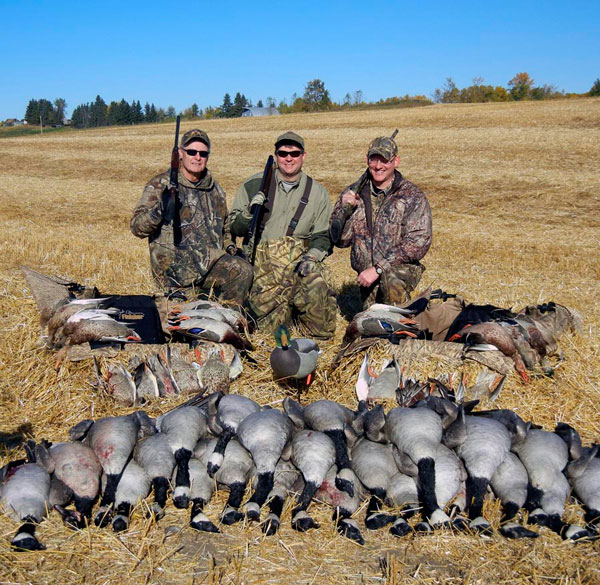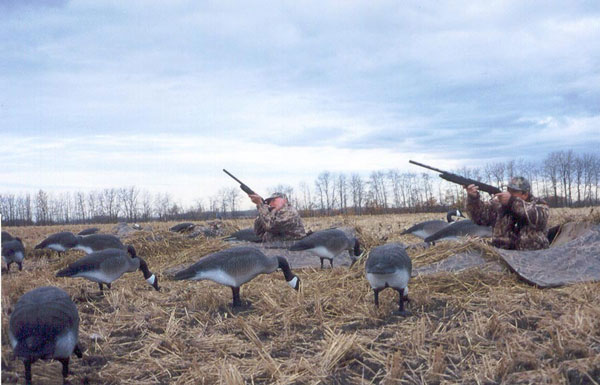 BRINGING FIREARMS TO CANADA
For hunters who bring their own firearms into Canada, a Non-Resident Firearm Declaration will serve as both licence and registration. The unsigned form must be presented in triplicate, to a Canada Customs officer at your first point of entry into Canada. There is a minimal fee which is not included in the price of the hunt.
Complete the Declaration Form Here
Pre-processing of the Non-Resident Firearms Declaration is no longer available through the Canadian Customs Office at the Edmonton International Airport. Please call the Customs Office ahead of time for details of the process at 780-890-4300.
HUNTING LICENSE INFORMATION
A Wildlife Identification Number (WIN) is required to purchase hunting licences in Alberta. Order online and a WIN card with your unique WIN number will be mailed to you. Be sure you give yourself enough time to receive your card before you arrive for your hunt. If you have any questions, please contact Alberta Fish and Wildlife at 780-427-5185.
Purchase the WIN card Online
Your Migratory Bird Permit and Wildlife Management Unit allocation fees are included in the hunt cost.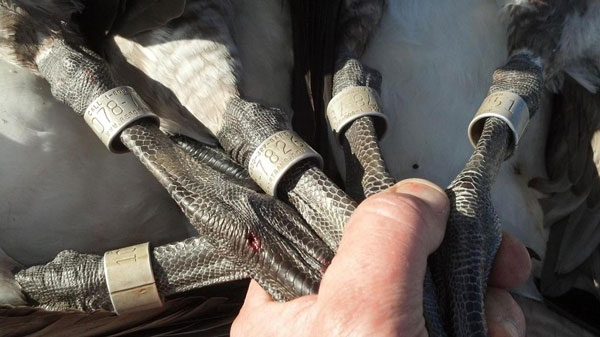 ARE YOU READY TO BOOK A HUNT?
COMPLETE THE CONTACT FORM BELOW TO BOOK A HUNT WITH VENTURE NORTH OUTFITTING
SIGN UP FOR OUR NEWLETTERS
HUNT CANCELLATIONS, DISCOUNTS & NEWS